Calgary Family History Center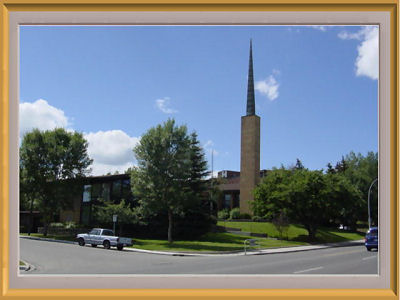 We are located at The Church of Jesus Christ of Latter-day Saints,
Calgary Stake Center
2021-17th Avenue S.W.
Calgary, Alberta T2T OG2
Please press the buzzer at the east entrance.
Telephone: (403) 571-3700

Operating Hours
Tuesday 9:00 a.m. – 3:00 p.m., 7:00-9:30 p.m.
Wednesday 9:00 a.m. – 3:00 p.m., 7:00-9:30 p.m.
Saturday 9:00 a.m. – 12:00 p.m.

Closed Saturday during July & August
and Saturdays of long weekends and LDS General Conference.
Closed on statutory holidays and Christmas break.
When the weather is inclement, CALL BEFORE YOU COME!
---
To view and register for our upcoming classes, click here.
---
To receive our online newsletter, send a blank e-mail to
CFHCPatronNewsletter-subscribe@yahoogroups.com
or visit http://groups.yahoo.com/group/CFHCPatronNewsletter/
View our online brochure in PDF format.
To open a PDF file you must have the Adobe® Reader® program installed on your computer.
This is available to download at no cost by clicking here.
---